LEGENDARY POPCORN. LEGENDARY GOURMET POPCORN FUNDRAISERS.
Everyone loves popcorn which makes it easy to sell and a quick way to reach your fundraising goals.
Earn 50% on every bag sold, and no fees or minimums required for using our online platform!
Colorado Jack Giveback is the ultimate Fundraiser. With the option to do either Classic or Online, your organization will not only see a generous return but will also be creating meaningful work & sustainable jobs...
"Sometimes you can't pay it back, so you just have to pay it forward" - Randy Pausch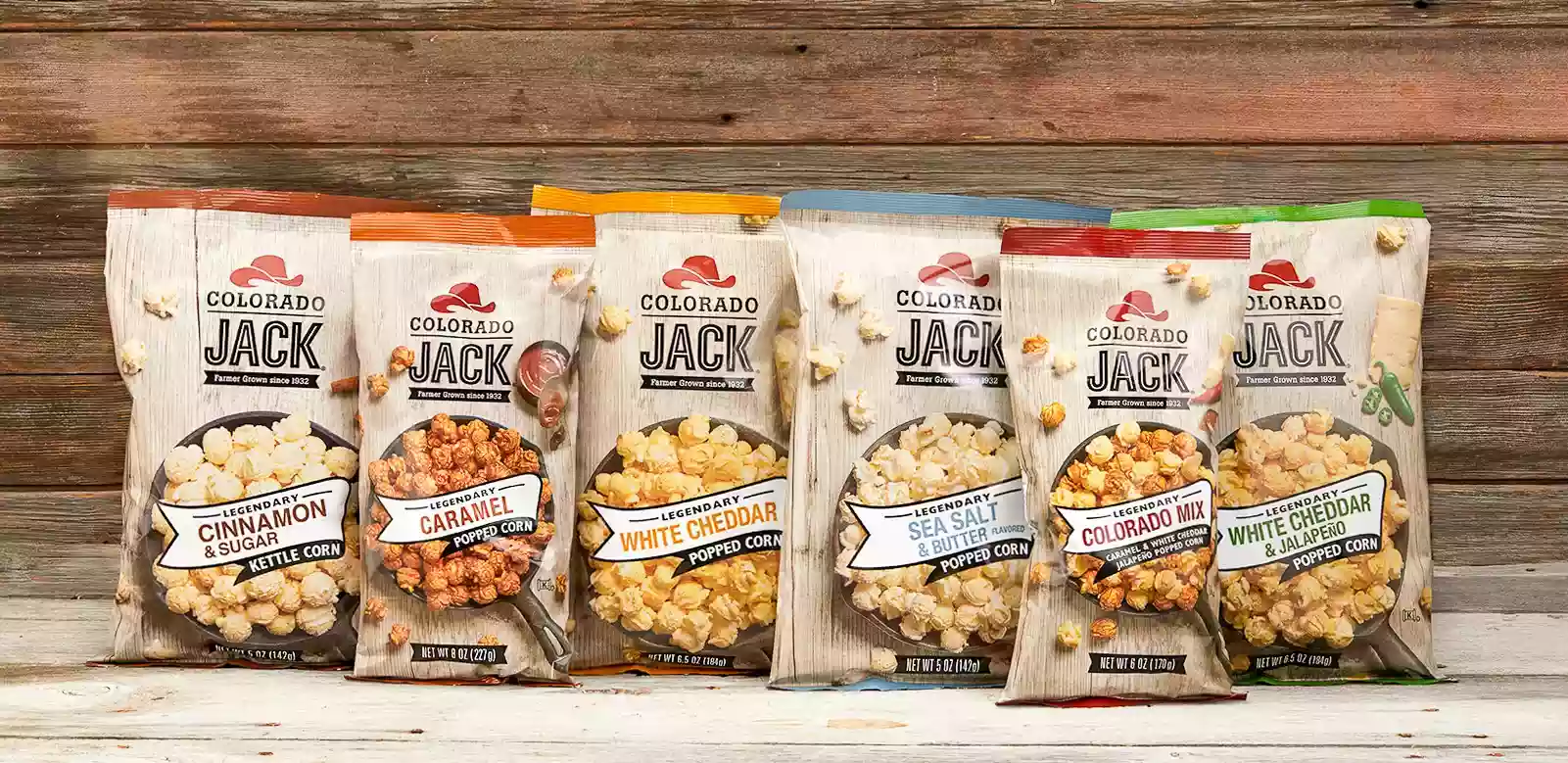 Everyone loves popcorn. With our special blend of toppings, it's the perfect snack. With one taste, your family and friends will be asking for more!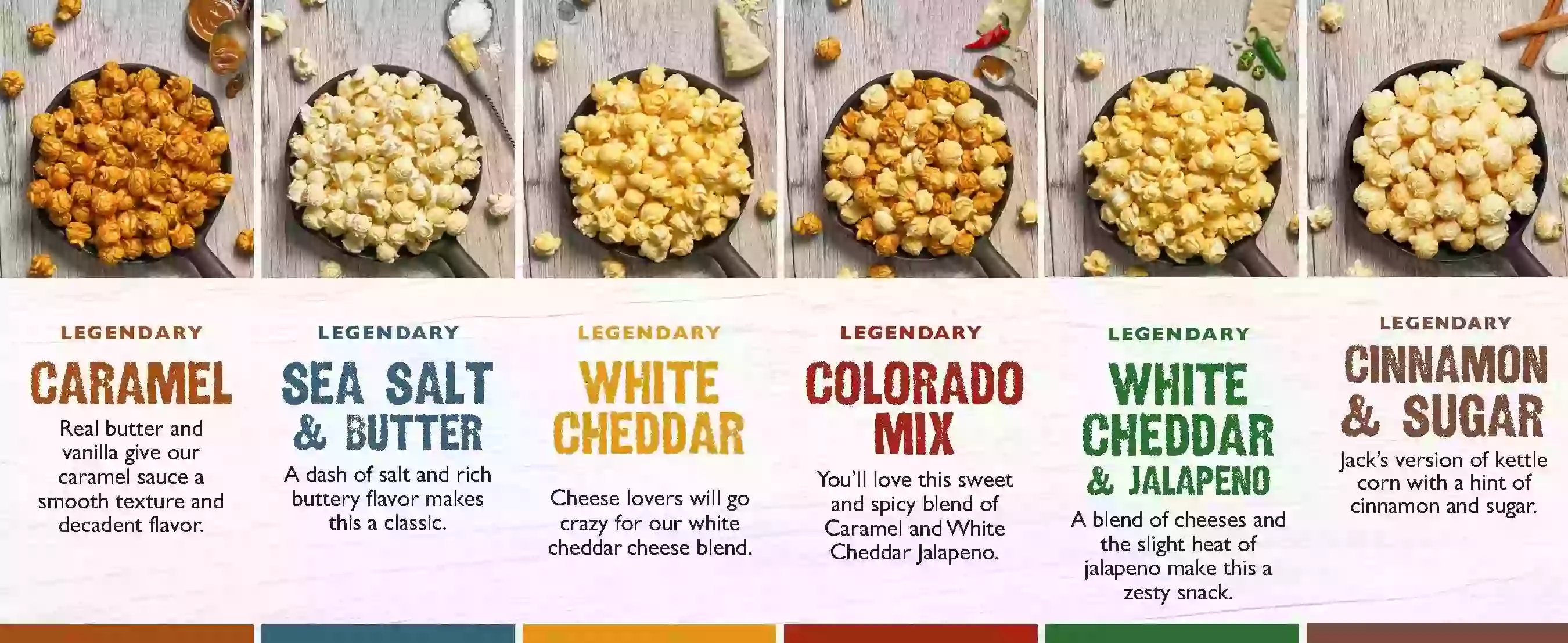 Make Your Fundraising Pop with Colorado Jack Popcorn!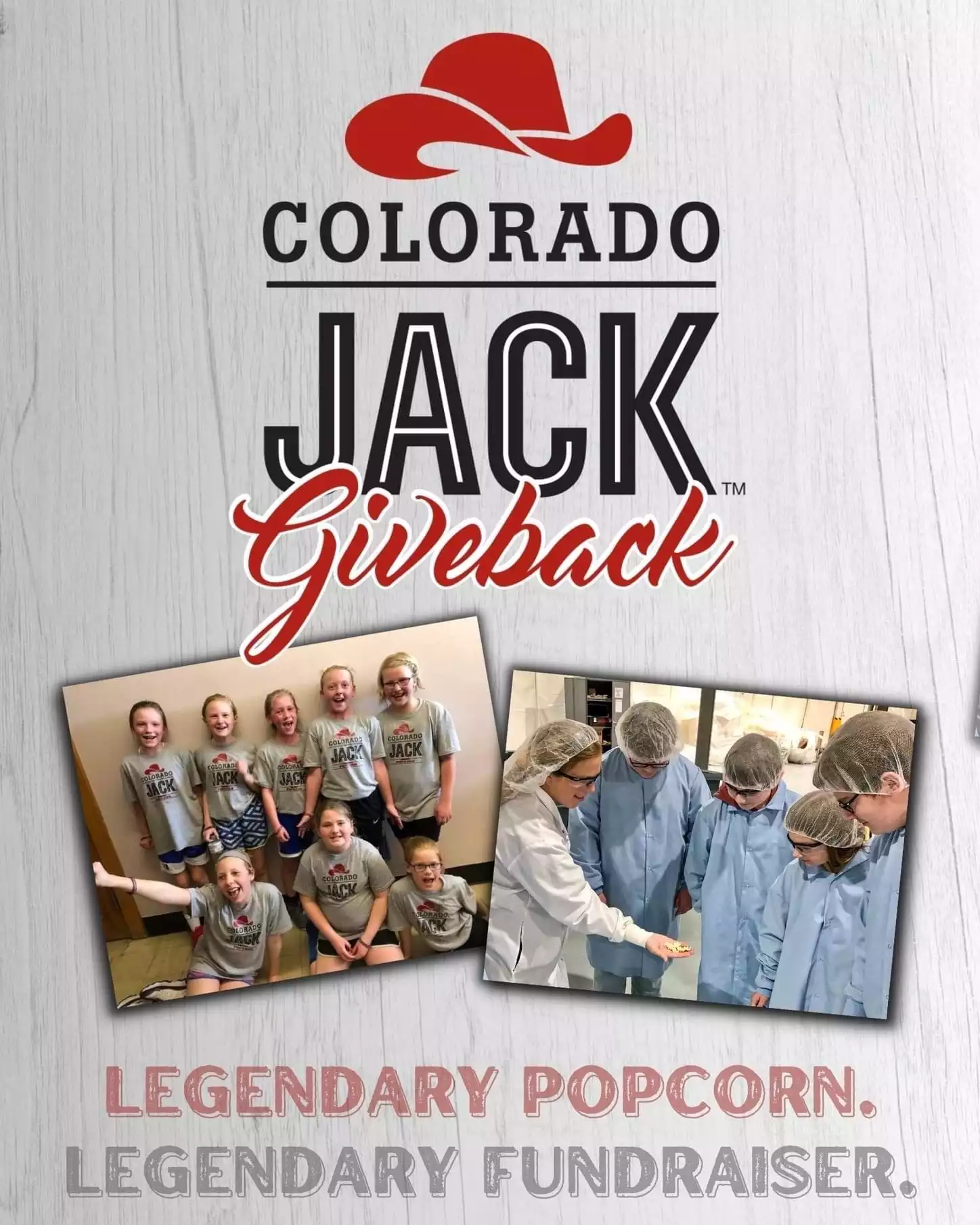 Looking to make your fundraising efforts stand out from the crowd? Look no further than Colorado Jack Giveback! With our delicious and addictive popcorn flavors, you can take your fundraising to the next level and make it truly pop. Colorado Jack Giveback offers a wide range of 6 unique flavors, from Legendary Sea Salt & Butter to unique and bold varieties like White Cheddar & Jalapeno and Legendary Caramel to name a few. Our popcorn is made from the finest ingredients, ensuring a mouthwatering taste that keeps people coming back for more. Whether you're raising funds for a school, sports team, or charity, Colorado Jack Giveback is the perfect choice. Not only will your supporters enjoy a tasty snack, but they'll also feel good about supporting your cause. The eye-catching packaging and irresistible flavors will have people lining up to buy. So why settle for boring fundraising ideas when you can make a real impact with Colorado Jack Popcorn? Give your fundraising efforts the boost they need and see the difference it can make. Get ready to pop, sell, and succeed!